Written by amanda | posted in Events & Info | 0 Comments
Looking for something to do to celebrate Halloween? Here's a few fun events going on in Philly – most are all ages with the exception of Nightmare on Broadstreet.
Take a 90 minute tour on a Victorian trolley, starting at 5th & Market and stopping by 20 different locations to hear ghost stories in Old City and Society Hill.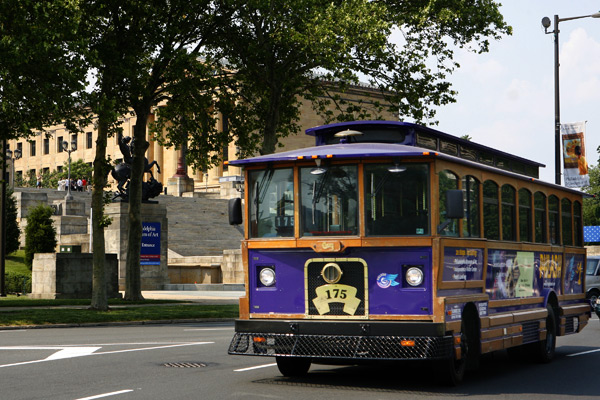 Supposedly, the thing to do in Philly for Halloween! Ticket prices range between $13 and $39 depending on the time slot reserved. Walk through a top notch haunted house in the infamous Eastern State Penitentiary. The actor's costumes are unreal – there's no way you will make it through without getting startled. Terror Behind the Walls runs until November 9th.
When: October 19th 2013 12-8pm
Where: South Street between Broad and 18th streets
An all-ages, free festival with food, beer, and live music. Some music acts include Clap Your Hands Say Yeah and Swift Technique.
When: Saturday, October 26th, 2013 9p.m.
Where: xFinity Live
Purchase a $10 wristband to receive $3 select drafts, $4 cocktails, $5 shots and $6 bombs. Each of the 5 bars will have a different theme:  Oz, Horrors of Wonderland, Chuckie's Dollhouse, Zombie Apocalypse, and Rocky Horror Picture Show. Be sure to wear a costume; winners of the costume contest can receive over $10,000 in case and prizes.
When: Saturday, October 27th, 2013 2-8pm
Where: The Piazza, 3rd & Germantown
Enjoy drink and food specials at Kings Oak, Pyt, Gunners Run, and Max's Brew Bar. An on-site artist will help you get into character to participate in the Zombie Olympics, Brain Eating Contest, Ugly Pageant, and Scariest Scream. Live music and vendors will fill the Piazza. Free and all ages!